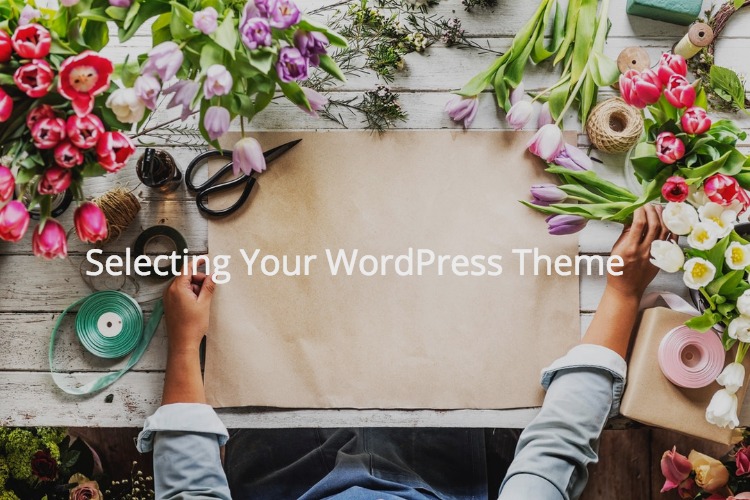 Now that you have made the decision to build your website it can help to browse through themes to get some ideas on what type of content you want to present to your visitors and how you would like to present it.
Let's first back up a step. Your website consists of two primary elements – content and presentation.
Content consists of articles, products, images, blog posts and so forth. These are like the prime ingredients of a great meal.
Presentation is the way your website's content is organized and delivered to your audience. The presentation of your content delivers an experience to your visitors. It includes the look and feel you want to express, your branding, and the organization of your content.
WordPress allows you to create and maintain your content separately from your presentation. The theme is the element of your site that defines the presentation of your content.The use of themes allows you to change and customize the look and feel of your site and how your content is presented to your visitors. With WordPress you have the power to change themes without changing your content.
It might help to browse through WordPress featured themes to get some ideas of what you want for your site's presentation.
I also license and  can provide a set of premium themes based on the excellent LayersPro 2 framework . You can learn more about these premium themes below:
A WooCommerce Fashion Theme designed for young clothing and style start ups who want to get a head start with their website.
A WordPress Theme designed for boutique agencies consisting of small but talented teams that are looking to get their name out there.
Rayne is a blog theme built for Layers with a mixture of minimal design and a textured aesthetic which is ideal for writers, travellers, storytellers.
A Portfolio Theme designed to work with Layers and our excellent portfolio extension, Showcase. Peak is a striking theme with massive flexibility that includes a brand new header layout option.